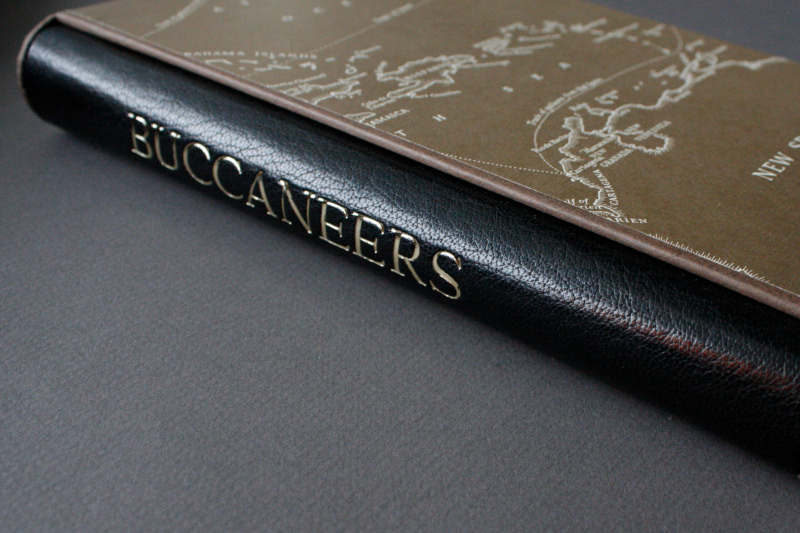 The Buccaneers of America by A. O. Exquemelin, published by Folio Society. Full leather binding in brown Harmatan goatskin, gilt top edge. Hand tooling and gilding on cover. Housed in black leather chemise with gilt title, and a slipcase decorated with the original endpapers. Made in 2013.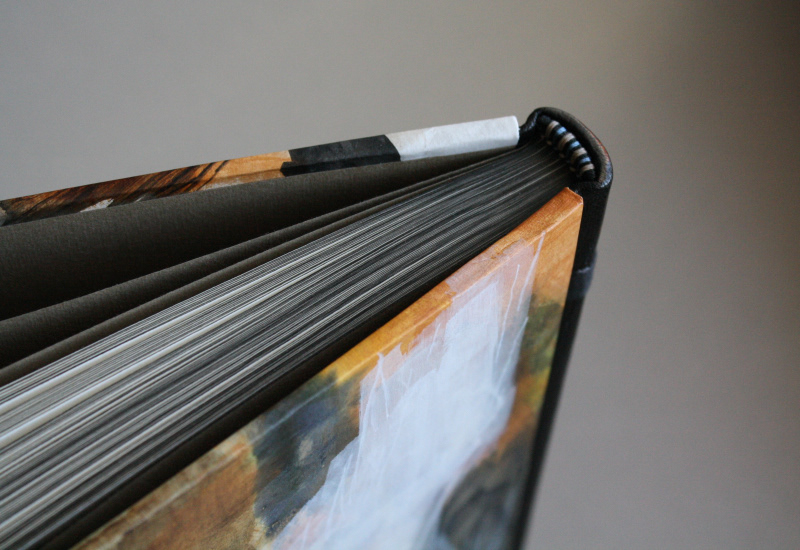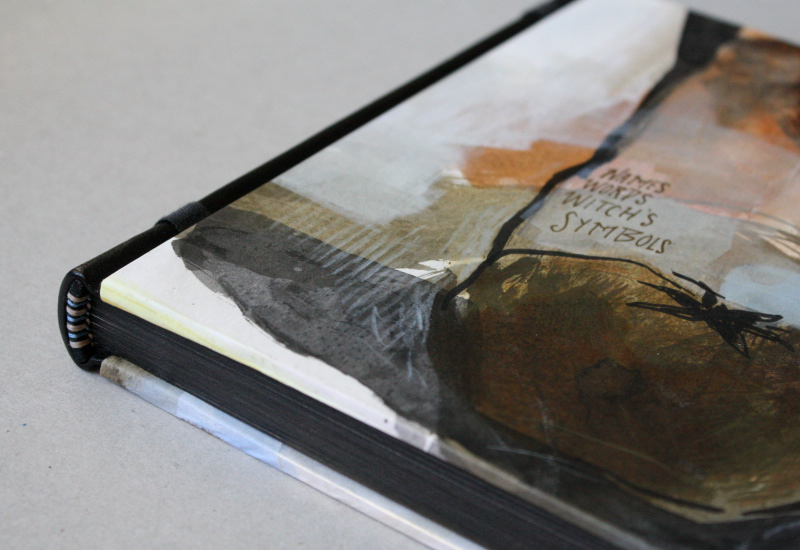 Names, words, witch's symbols, a collection of young Estonian poetry, numbered edition printed for
Scripta Manent V
bookbinding exhibition. Variation of 'large binding', covered with goatskin back and hand-illustrated waste paper. All edges dyed black. The binding has two black cotton ties laced through the front and back covers. Not for sale. Made in 2015.